We Buy Catalytic Converters
Contact us today, so we can give you the best price for your Catalytic Converter.
We Buy Catalytic Converters.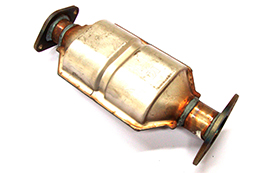 The supply for Platinum Group Metals is increasing globally. These are the precious metals that are recovered from the processing of auto catalytic converters. HOCC is a global buyer of catalytic converters. We gather the scrap catalytic converters from salvage yards, part dealers, auto repair shops and core buyers. Please call our offices to get pricing and shipping or pickup information. If you are shipping internationally we can assist you from door to door.
Have Questions ? Contact us Today.
Feel free to contact us today, so we may assist you with Catalytic Converters or Metal Recycling.