Our Mission
HOCC Mission
Our mission is to provide our vendors the highest quality of service. We strive to give our vendors the best competitive advantage in the market by supplying them with best-in-the-business pricing, and support.
Specialized in Catalytic Converters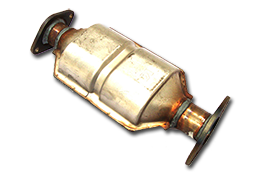 The catalytic converter was one of the greatest emission control inventions in the history of monitoring carbon and greenhouse gas emissions. It starts in the engine, but the catalytic converter is the last stop for exhaust gases and the last chance to launder that nasty air before it shoots into the atmosphere, and our noses.
Honeycomb of ceramics
Monitoring carbon and greenhouse gas emissions
Convertes Bad Fumes into Nitrogen, Carbon Dioxide or water vapor
Our expert buyers are ready to answer any questions.
read more